Where And How to Buy a Vacation Home in Uttarakhand
The Real Estate Market Has Seen an Increase in Home Buyers Purchasing Second Homes. While Goa Has Always Been a Well-Liked Vacation Spot, Demand Is Rising for Uttarakhand as A Popular Location for Second Homes. A Growing Number of Aspirational Second Homeowners Are Now Investing in Vacation Homes in Nainital for Sale Destinations in Hill Stations Due to The Beautiful Setting, Booming Hotel Industry, And the Notion of Homestays and Wellness That Such Places Provide. Investors And Buyers from All Over the Country Frequently Choose Uttarakhand and Its Cities as Investment Destinations, Including Parts of Dehradun, Haridwar, Rishikesh, And Mussoorie. The List Also Includes Chamoli, Rudrapur, And Nainital.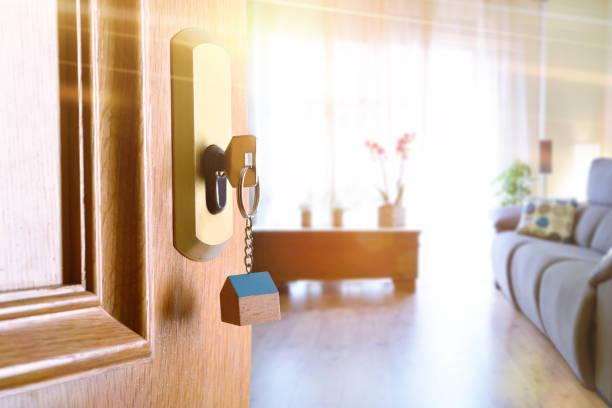 1. State Laws Encourage Buying.
Investors From All Over the Country Are Welcome to Invest in Uttarakhand. The Purchase Restrictions for Persons Outside the State Have Been Clearly Stated by The Government. Up Until One Purchase A Property Within the Municipal Bonds of a City, There Are No Restrictions on The Size of The Property or Plot. However, A Person Can Only Purchase 250 Square Meters of Agricultural Land Outside the City Limits According to The Rules. This Also Implies That Two or Three Family Members Can Buy 250 square-meter Property Parcels Together or Separately From One Another At A Distance. However, The State's Land Ceiling Act Must Be Followed
2. There Is a Variety of Options Available to Potential Buyers.
Property Is Available in A Variety of Forms, Including Flats, Villas, Plots, And Agricultural Property. Small-Sized Two-Bedroom Apartments Are Available for Rs 6,000–6,500 Per Sq Ft in Some of The Most Expensive Neighborhoods in The State's Capital Dehradun and The Tourist Mecca Of Mussoorie, While Plots Are Also Available For Rs 30,000–35,000 Per Sq Yard. Costs For a Villa or Developed Construction Range from Rs. 50 Lakh to Rs. 10–12 Crores.
3. Consistent Home Price Increases
With The Exception of Land, Property Values in Both Emerging and Established Areas Have Steadily Increased. A Resident of Delhi Who Invested in A Planned Development on Sahastradhara Road in Dehradun, Says, "I Have Witnessed an Appreciation More Than Three Times During The Last Two To Three Years." Brokers In the Area Claim That Due to The Expansion of The Hotel and Tourism Industries,
4. Freehold Property
According To Sahni, All Planned Developments in The State Are Available as Freehold Homes, Making It Easy to Change or Transfer Ownership with The Necessary Paperwork. This Streamlines the Registration Process for New Homeowners.
5. The Leasehold Idea Is Getting More Popular.
Due To the Entry of Significant Hospitality Chains into The Market, Room Rents Have Dramatically Increased. As A Result, An Increasing Number of Investors and Buyers of Second Homes Are Taking into Account These Properties as Potential Sources of Rental Income.
Guidelines For Buyers:
Uttarakhand Has Laws That Help Buyers. Property Ownership Is Unrestricted Throughout the State. Consequently, People from Other States Are Now Able to Buy Property in Uttarakhand. There Are No Limitations on The Size of The Land, As Well. However, Purchasing Agricultural Land Outside Municipal Borders Has Several Restrictions. The Largest Amount of Land That One Person May Purchase
What Ought to Buyers Do?
Before Purchasing a Second Home in Uttarakhand, Buyers Should Do Extensive Research on The Property, Finding Out Things Like Whether the Developer Is Reputable, The Project's Building Quality, Location, The Amenities Promised, And the Average Property Prices in The Neighbourhood. The Best Plot in Dehradun, The Best Course of Action Is to Get the Help of Reputable Property Consultants Who Can Do Extensive Research on Your Behalf. In Order to Ensure the Security of Their Assets, Second-Home Buyers Should Make Investments in Rera-Registered Projects. Numerous Instances of Fraud Exist When Gullible Buyers Were Conned Out of Their Money in The Name of An Upcoming Project. The Enforcement Directorate Has Also Filed Fraud Charges Against Many of These Businesses in The Region. What Is a Safer Bet Is Investing in Completed Projects or Resold Properties? Additionally, Only Invest If You Want to Use the Area Frequently or If You Intend to Run a Business There. A House in Uttarakhand with The Potential for A Substantial Rental Income Could Be a Wise Investment Option for Prospective Buyers at The Current Price Of Real Estate.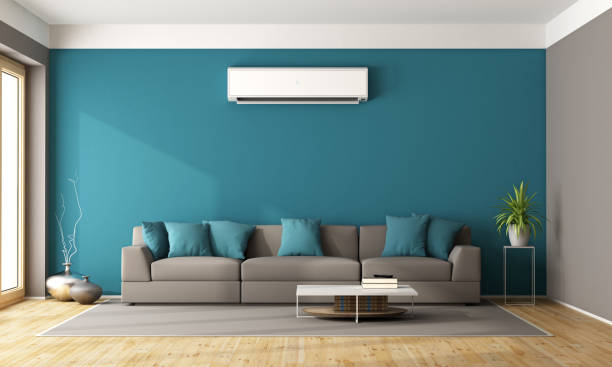 The Top Places to Buy a House in Uttarakhand
Many Hills Stations Have Proliferated as Second Homes for Residents of Metropolitan Areas. Some Of Them Are Well-Liked Because Of The Breathtaking Views and The Land Availability:
• Binsar; Ranikhet; Dehradun; Mussoorie; Almora; Nainital; Ramnagar (Jim Corbett National Park);
What Are Some Ways to Make Your Second Home a Profitable Investment?
You Can Still Make a Regular Income If You Purchase a Vacation Home in Mukteshwar, Uttarakhand, Or A Vacation Home in Nainital for Sale by Renting It Out for a Brief Period. In This Market, A Number of Aggregators Like Airbnb, Vista Room, And Other Small Businesses Operate. By Listing Your Property on Their Website, Where Travellers Search for Short-Term Rentals, They Can Offer You a Steady Income. However, You Should Proceed with Caution When Renting Out Your Home Via These Third-Party Websites as You Are Responsible for The Home's Security and Maintenance and Must Be Virtually Accessible to Respond to Inquiries from Visitors. Apart From That, Property Ownership Has Turned Out to Be Very Advantageous for Investors Looking for Rental Income as More People Move to Remote Areas as A Result of The Work-From-Home Regulations Imposed by The Covid-19 Epidemic. With Access to High-Speed Internet and Basic Housing, Including Food, Cleaning, And Other Amenities, A Sizable Portion of The Metropolitan Workforce Is Now Anticipating Spending At Least 15 Days in A Hill Station.