Small Project – BIG Solution for Dehradun Retired Couple..
In the southwest part of Dehradun, retired couple Mr. and Mrs. Mohan own a separated housing building with a large plot and generous portion of terrace space. Over the years, age of the structure and annual monsoon rains had impacted the home, primarily and extensively in the family's downstairs dining room. The problems that come with interior damp walls and leakage were becoming a concern for the couple due to health reasons as well as the aesthetics. They began investigating new potential solutions for waterproofing, as prior applications of other popular and inexpensive products were not delivering the performance desired nor sealing off water ingress…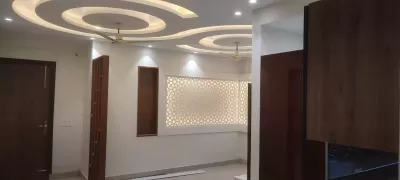 The Mohan's learned of a new brand of waterproofing and heat resistant coatings, OBICCool by OBIC Solutions Pvt Ltd. Although unknown, the firm's product was backed by an experienced team of IIT Bombay engineers, produced under the "Make in India" initiative and manufactured under stringent quality controls at an ISO 9000:2015 facility and this provided enough evidence and confidence to try this new product line…
The OBICCool product was somewhat more expensive than what they had used in the past, but they were anxious to see if it could truly deliver what it promised so they decided to have the coating applied in a 500 square foot potion of the roof where the water ingress into the dining room was coming from.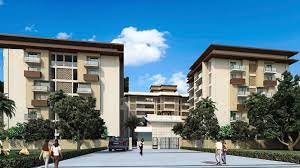 OBIC Solutions deployed its own application crews for the project. The area to be treated was first prepped and cleaned. The existing waterproofing material needed to be removed first and the surface made smooth. Once the surface was dry and ready for the next coat, white cement was mixed with same OBICCool 100C material. The purpose of this is to fill any cracks and gaps in the substrate and completely seal the roof with the second coat. An initial coat of OBICCool 100C, a nano-enhanced absorption coat was applied to seal off any porous areas in the cement surface. These steps took 2 and were performed by a crew of 3 members. The topcoats followed this process. The crew completed two topcoats in 6 hours. Normally, a four-layer system which uses a cement coat in between the absorption coat and the final topcoats is applied, however, due to budget constraints, OBIC Solutions was a solution using three coats along with the topcoats to successfully stop water ingress…